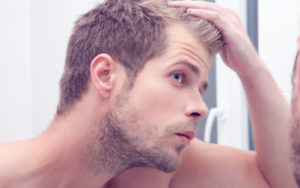 Platelet-Rich Plasma for Hair Loss
Hair loss affects men and women and can result in loss of confidence and esteem. Treating hair loss as soon as it is detected, provides the best chance of halting thinning, regrowing hair that has been lost and increasing the thickness of this hair. Most hair loss is genetic, with significant relation to the AR gene, a gene which causes DHT (dihydrotestosterone) to attack hair follicles, stunting hair growth and risk of permanent hair loss.
Hair regrowth treatment is possible if started early and these include PRP  (Platelet – Rich Plasma) therapy for hair loss, LED light therapy, topical solutions and medications. PRP stops the progression of hair loss and increases the thickness of hair. Once baldness has developed, regrowth is not feasible, and options are restricted to cosmetic treatments such as scalp micropigmentation or hair transplant.
PRP is a low-risk treatment for early hair loss, it has moderate efficacy and costs less than hair transplant surgery. It works for both male and female pattern hair loss. The earlier it is started, the better the outcome with the longevity of treatment is up to 5 years. PRP can be combined with advanced wound healing treatments and works in several ways.
1. Stops progression of hair loss by prolonging hair growth cycle.
2. Reactivating dormant hair follicles.
3. Thicker hair replaces shedding thinner hair.
Used early it a non-surgical alternative for men and women with hair thinning. There are limitations to hair transplant surgery, so it is important to maintain and stabilise hair growth and slow down the progression of loss in early stages with PRP treatment.
Laser hair therapy is a hair loss treatment for men and women. It is not a laser but phototherapy of LED light therapy. Low-level light (LLL) treatment for hair regrowth was a serendipitous discovery and has gained a significant place in regrowing hair in the early stages of thinning. Laser hair therapy works in to transform small vellus hair into terminal hair follicles, increasing the density, colour and thickness of hair.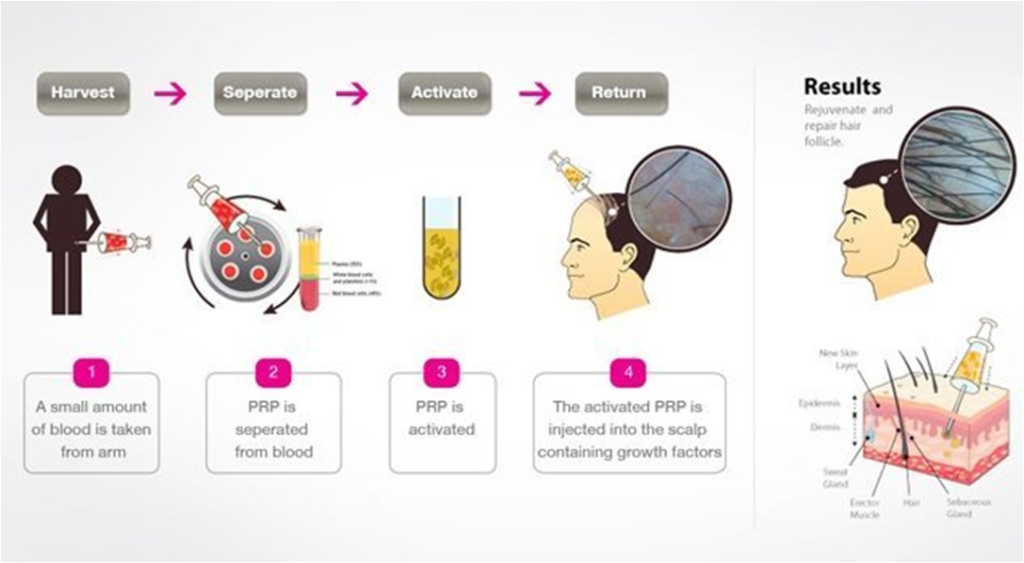 Four treatments in total are recommended, repeated every two weeks.
Research has shown a significant reduction in hair loss and high satisfaction with the treatment outcome after a cycle of treatments.
https://www.ncbi.nlm.nih.gov/pmc/articles/PMC4134641/
https://www.ncbi.nlm.nih.gov/pubmed/27918883
Any surgical or invasive procedure carries risks. Before proceeding, you should seek a second opinion from an appropriately qualified health practitioner.