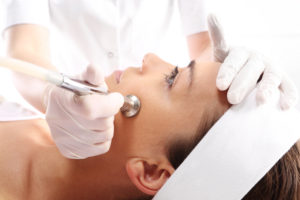 Hydrobrasion
Hydrobrasion is a more relaxing and effective form of dry microdermabrasion using Ultraceuticals patented hydro-wand. The treatment starts with a deep cleanse using Sonophoresis, followed by the hydrobrasion to softly retexture and gently hydrate the skin. The hydro-wand is then used to infuse selected Ultraceuticals treatment serums deep into the skin for the best results. This unique treatment is very effective yet also highly relaxing.
This treatment simultaneously incorporates skin resurfacing and Vitamin Infusion technology (Ultra Sonophoresis) to deliver potent anti-ageing ingredients to help smooth, plump and boost skin's hydration levels.
Potent Ultraceuticals Serums are used and deeply infused deep into the epidermis.  Serums include Vitamin C firming serum, Hyaluronic Acid Serum, Ultraceuticals Brightening Serum and AHA/ BHA Even Skin Tone Serum.
Hyrobrasion is ideal for skin congestion and dealing with enlarged and blocked pores, and skin requiring delivery of potent active serums to ensure the most effective results from the products.  It is well known that in many cases active ingredients sit on the skin surface rather than penetrating the epidermis or reaching the deeper layers to have any active effect and regular hydrobrasion treatments overcomes this limitation to ensure results from the products use, as well as clearing congestion and pores.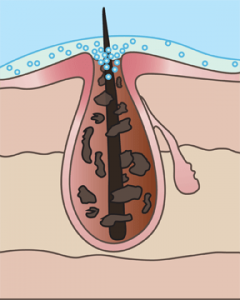 It is important to remember that although smoother and refined skin may be seen immediately following the treatment, to obtain best results regular treatments as well as following a prescribed home care plan is advised.
Any surgical or invasive procedure carries risks. Before proceeding, you should seek a second opinion from an appropriately qualified health practitioner.