Omnilux LED Skin Therapy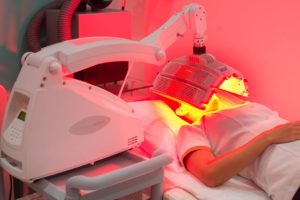 Reverse the Signs of Skin Ageing
The Science of Skin Rejuvenation
Kerri Anne Kennerley's Skin Secret – Omnilux
How Does It Work?
As we grow older, the cells that manufacture the skin's supportive structures begin to slow down. Environmental damage from the sun's rays speed up this process and produce free radicals that damage the skin and the cells that produce collagen and elastin. Omnilux™ combination light therapy targets specific cells which are responsible for the synthesis and repair of the skin's supportive structures, leading to a softening of fine lines and improved skin tone.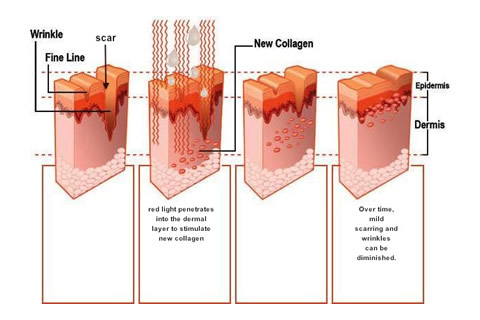 Who Can Benefit?
This treatment is beneficial and effective for both men and women of all ages and skin types.
Each treatment session will take approximately 20 minutes. You will experience a feeling of relaxation and well-being during and after the treatment. Following your 20-minute session, you can go right back to your normal routine.
What Results Can Be Expected?
The initial effects you will see are a clearer, brighter and smoother complexion. After the course of treatments you will begin to notice an improvement in tone, clarity and texture. Studies have shown over 80% of subjects reported a softening of fine lines, and 75% reported improvement in skin softness and smoothness*.
*A Single-Blinded Randomised Controlled Study to Determine the Efficacy of Omnilux revive™ Facial Treatment in Skin Rejuvenation. Dr J Bhat on behalf of Dr Sean Lanigan, Dr Colin Whitehurst and Jan Birch.  Lasercare clinics, Birmingham, UK. (Lasers in Medical Science (Springer) July 2005, Vol 20 No 1.
How Long Do The Effects Last?
Unlike other treatments, where the effects are short lived, OMNILUX™ Combination Light Therapy stimulates natural cellular processes that rejuvenate and repair the skin. Thus, the results you see with OMNILUX™ continue to improve for up to 4 to 6 months after the light treatment.
How many treatments will I need? This depends upon your individual treatment régime, but 9 OMNILUX™ sessions closely together (weekly or bi-weekly) show excellent results both immediately and longer term.
THE LIGHTS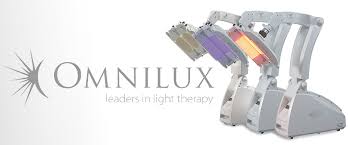 Omnilux Revive (Red): Omnilux Revive can be used alone for primary skin rejuvenation. Skin appears clearer with less fine lines, is plumped up and hydrated.
Omnilux Plus (InfraRed): Omnilux Plus for wound healing, pain management, psoriasis and the reduction of periorbital wrinkles.
Omnilux Blue (Blue): Acne is one of the world's most common skin conditions and results from obstruction, bacterial colonisation and inflammation of the sebaceous follicles. One of the key bacteria responsible for the inflammation Propionibacterium acnes or P.acnes, produces natural chemicals called porphyrins, which are sensitive to light at different wavelengths. When stimulated, these chemicals will neutralise the bacteria. With no bacteria present inflammation will subside. Furthermore, the action of light on the sebaceous glands produces an environment that is inhibitory to the growth of P. acnes.

* Morton CA, Scholefield RD, Whitehurst C and Birch J. An open study to determine the efficacy of blue light in the treatment of mild to moderate acne.
Journal of Dermatological Treatment. 2005; 16: 219-223
Downtime: There is no downtime with the Omnilux LED light therapy treatments.
Preparation: It is best to come to your appointment with clean skin. Your skin with be further prepared as appropriate for your light treatment, in accordance with your custom skin plan.
Approximate Cost: 

Single Omnilux Treatment $150
Single Treatment (Additional with another treatment same day) $120
Course of 9 Treatments $999
Any surgical or invasive procedure carries risks. Before proceeding, you should seek a second opinion from an appropriately qualified health practitioner.