Lashes & Brows
PRICING
Brow Tint                     $15.00
Lash Tint                      $25.00
Lash & Brow Tint       $35.00
Lash Lift                        $90.00
Lash lift + lash tint     $100.00
KERATIN LASH ELEVATE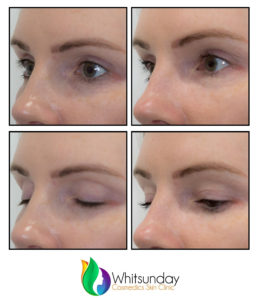 The very first Australian developed Lash Lifting kit with Keratin! The additional coating of keratin helps to seal and nourish the natural lashes and ensure they remain healthy and strong throughout the post treatment cycle. KLE uses silicon moulds to lift and curl lashes to perfection. The treatment is an instant root lift for natural lashes and we guarantee the results will "freshen" your eyes so you will appear more youthful around the eye area. This treatment is perfect for clients who don't like the high maintenance factor of lash-extensions. Lashes sit upwards towards the brow line and have the appearance of strong curvature with length to match. Even incredibly short or stubbornly straight lashes can be lifted.
"Forget messy perming rods and and clunky eyelash curlers, this new treatment defines and curls lashes in one relaxing treatment."
PRE-TREATMENT ADVICE
Don't wear eye make up to your appointment.
Remove contact lenses.
Tell your Therapist if you have any eye infections or irritation because we will need to wait until after the problem has cleared to perform the treatment.
POST-TREATMENT ADVICE
Keep your lashes dry and free of makeup for 24 hours after the treatment.
Use the recommended aftercare and do not use oil-based products on your lashes.
AFTER CARE PRODUCTS
Use a mineral mascara with natural fibres for a beautiful finish.
Lash Elevate Keratin Strengthening Solution is the perfect daily treatment to maintain optimum lash lift results and lash health. It consists of a keratin enriched strengthening solution to protect and promote longer-lasting lash results.
Do not use waterproof mascara.
Do not irritate or rub your eyes while you have a Lash Lift.