Wedding Packages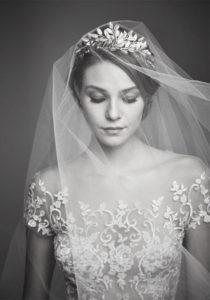 Congratulations! Your partner has popped the question and you said YES!
Every bride wants to be organised, we understand that. Where to begin? With us of course! Whitsunday Cosmedics Skin Clinic is the Whitsunday region's leading cosmedical skin clinic, offering a huge range of treatments for the Bride-To-Be, no matter how much time until your big day.
As soon as you have set the date, come and meet our Cosmetic Registered Nurse to discuss packages and pricing. We do offer payment plans to assist with 'THE BUDGET'.
The next step is planning the details for your big day.
We have a variety of packages with count-down time lines from a little as 1 week before your big day to 1 year (or more!), and at a range of different price points to suit every budget and ensure your skin is in tip top condition.
At your first appointment, we will thoroughly explain all the treatments you might be interested in, pricing and a schedule of treatments – what to be performed and when. We have done the hard work for you.
We will schedule all your appointments as recommended by our Registered Nurse – the optimal time leading up to your big day.
Let us be the clinic that looks after you and helps you be your best self on your wedding day. What next?
Just choose your timeline, and your package category – Diamond, Platinum or Gold!
Would like to add on another treatment to your package? See our 'Add Ons' section at the bottom of the page.
1 Week until Wedding: 
Diamond – $360
Personalised Skin consultation (or review if current client) with Cosmetic Nurse including medical cosmeceutical recommendations
Microdermabrasion of Face, Neck & Decolletage
eTwo Sublime Facial Skin Contouring & Tightening Treatment
Vitamin C Sonophoresis Infusion
10% Off products purchased at time of appointment
$30 voucher to use another time (full priced products or treatments only)
Platinum – $270
Personalised Skin consultation (or review if current client) with Cosmetic Nurse including medical cosmeceutical recommendations
eTwo Sublime Facial Skin Contouring & Tightening Treatment
Vitamin C Sonophoresis Infusion
10% Off products purchased at time of appointment
$30 voucher to use another time (full priced products or treatments only)
Gold – $200
Personalised Skin consultation (or review if current client) with Cosmetic Nurse including medical cosmeceutical recommendations
Microdermabrasion of Face, Neck & Decolletage
Vitamin C Sonophoresis Infusion
10% Off products purchased at time of appointment
$30 voucher to use another time (full priced products or treatments only)
1 Month until Wedding:
Diamond – $ 800
Personalised Skin consultation (or review if current client) with Cosmetic Nurse including medical cosmeceutical recommendations
Consultation with Dr McCann if required
1 month treatment plan
2 x eTwo Sublime Facial Skin Contouring & Tightening Treatment
eTwo Sublative Face, Neck & Decolletage
Microdermabrasion of Face, Neck & Decolletage
Vitamin C Sonophoresis Infusion
10% Off Injectable Treatments
10% Off products purchased at time of appointment
$30 voucher to use another time (full priced products or treatments only)
Platinum – $650
Personalised Skin consultation (or review if current client) with Cosmetic Nurse including medical cosmeceutical recommendations
Consultation with Dr McCann if required
1 month treatment plan
eTwo Sublime Facial Skin Contouring & Tightening Treatment
eTwo Sublative Face, Neck & Decolletage
Microdermabrasion of Face, Neck & Decolletage
Vitamin C Sonophoresis Infusion
10% Off Injectable Treatments
10% Off products purchased at time of appointment
$30 voucher to use another time (full priced products or treatments only)
Gold – $500
Personalised Skin consultation (or review if current client) with Cosmetic Nurse including medical cosmeceutical recommendations
Consultation with Dr McCann if required
1 month treatment plan
eTwo Sublative Face, Neck & Decolletage
Microdermabrasion of Face, Neck & Decolletage
Vitamin C Sonophoresis Infusion
10% Off Injectable Treatments
10% Off products purchased at time of appointment
$30 voucher to use another time (full priced products or treatments only)
3 Months until Wedding:
Diamond – $2100
Personalised Skin consultation (or review if current client) with Cosmetic Nurse including medical cosmeceutical recommendations
Consultation with Dr McCann if required
3 month treatment plan
3 x eTwo Sublative Face, Neck & Decolletage
3 x eTwo Sublime Facial Skin Contouring & Tightening Treatment
2 x Microdermabrasion of Face, Neck & Decolletage
1 x Paramedical Skin Peel to Face, Neck & Decolletage
10% Off Injectable Treatments
10% Off products purchased at time of appointment
$30 voucher to use another time (full priced products or treatments only)
Platinum – $1450
Personalised Skin consultation (or review if current client) with Cosmetic Nurse including medical cosmeceutical recommendations
Consultation with Dr McCann if required
3 month treatment plan
2 x eTwo Sublative Face, Neck & Decolletage
2 x eTwo Sublime Facial Skin Contouring & Tightening Treatment
2 x Microdermabrasion of Face, Neck & Decolletage
1 x Paramedical Skin Peel to Face, Neck & Decolletage
10% Off Injectable Treatments
10% Off products purchased at time of appointment
$30 voucher to use another time (full priced products or treatments only)
Gold – $850
Personalised Skin consultation (or review if current client) with Cosmetic Nurse including medical cosmeceutical recommendations
Consultation with Dr McCann if required
3 month treatment plan
3 x Skin Needling treatment to Face, Neck & Decolletage
2 x Microdermabrasion to Face, Neck & Decolletage
2 x Paramedical Skin Peel to Face, Neck & Decolletage
10% Off Injectable Treatments
10% Off products purchased at time of appointment
$30 voucher to use another time (full priced products or treatments only)
6 Months until Wedding:
Diamond – $2850
Personalised Skin consultation (or review if current client) with Cosmetic Nurse including medical cosmeceutical recommendations
Consultation with Dr McCann if required
6 month treatment plan
4 x eTwo Sublative Face, Neck & Decolletage
4 x eTwo Sublime Facial Skin Contouring & Tightening Treatment
3 x Microdermabrasion to Face, Neck & Decolletage
3 x Paramedical Skin Peels to Face, Neck & Decolletage
10% Off Injectable Treatments
10% Off products purchased at time of appointment
$30 voucher to use another time (full priced products or treatments only)
Platinum – $1850
Personalised Skin consultation (or review if current client) with Cosmetic Nurse including medical cosmeceutical recommendations
Consultation with Dr McCann if required
6 month treatment plan
2 x eTwo Sublative Face, Neck & Decolletage
2 x eTwo Sublime Facial Skin Contouring & Tightening Treatment
3 x Microdermabrasion to Face, Neck & Decolletage
3 x Paramedical Skin Peels to Face, Neck & Decolletage
10% Off Injectable Treatments
10% Off products purchased at time of appointment
$30 voucher to use another time (full priced products or treatments only)
Gold – $1250
Personalised Skin consultation (or review if current client) with Cosmetic Nurse including medical cosmeceutical recommendations
Consultation with Dr McCann if required
6 month treatment plan
3 x Skin Needling treatment to Face, Neck & Decolletage
3 x Microdermabrasion to Face, Neck & Decolletage
3 x Paramedical Skin Peel to Face, Neck & Decolletage
10% Off Injectable Treatments
10% Off products purchased at time of appointment
$30 voucher to use another time (full priced products or treatments only)
1 Year until Wedding:
Diamond – $4250
Personalised Skin consultation (or review if current client) with Cosmetic Nurse including medical cosmeceutical recommendations
Consultation with Dr McCann if required
12 month treatment plan
6 x eTwo Sublative Face, Neck & Decolletage
6 x eTwo Sublime Facial Skin Contouring & Tightening Treatment
4 x Microdermabrasion to Face, Neck & Decolletage
4 x Paramedical Skin Peels to Face, Neck & Decolletage
10% Off Injectable Treatments
10% off products purchased at time of consultation
$30 voucher to use another time (full priced products or treatments only)
Platinum – $3500
Personalised Skin consultation (or review if current client) with Cosmetic Nurse including medical cosmeceutical recommendations
Consultation with Dr McCann if required
12 month treatment plan
4 x eTwo Sublative Face, neck & Decolletage
4 x eTwo Sublime Facial Skin Contouring & Tightening Treatment
6 x Microdermabrasion to Face, Neck & Decolletage
6 x Paramedical Skin Peel to Face, Neck & Decolletage
10% Off Injectable Treatments
10% off products purchased at time of initial consultation
$30 voucher to use another time (full priced products or treatments only)
Gold – $2250
Personalised Skin consultation (or review if current client) with Cosmetic Nurse including medical cosmeceutical recommendations
Consultation with Dr McCann
12 month treatment plan
6 x Skin Needling treatment to Face, Neck & Decolletage
5 x Microdermabrasion to Face, Neck & Decolletage
5 x Paramedical Skin Peel to Face, Neck & Decolletage
10% Off Injectable Treatments
10% off products purchased at time of initial consultation
$30 voucher to use another time (full priced products or treatments only)
ADD ONS:
Microdermabrasion to back $80 (single treatment)
Platelet Rich Plasma ("Vampire Facial") Treatment from $200 per treatment
Belkyra Double Chin Dissolving Treatment from $500 per treatment
Velashape Full Body Contouring Package (Inner & Outer Thighs, Buttocks, Love Handles, Back Flanks, Lower Abdomen, Upper Arms) – $3920 for 4 treatments of each area
Single area treatment packages available also
Laser Vascular Reduction/Laser Pigmentation Reduction Course as appropriate from $49 per treatment
Co2Re Carbon Dioxide Resurfacing Laser treatment as appropriate from $1000 per treatment