OUR TEAM
Dr Melissa McCann – BPharm, MBBS, FRACGP, Practice Principal 
Member Australian Cosmetic Doctors Network
Member Royal Australian College of General practitioners
Laser Safety Officer/ Operator Certified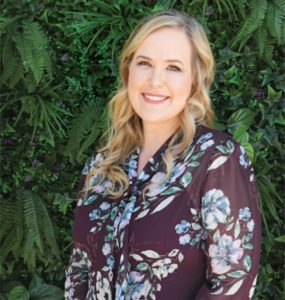 General practitioner, with a special interest in skin treatment, having completed the (University of Queensland) modules on dermoscopy and skin cancer from the Masters program in Skin Cancer Medicine, trained in cosmetic injectables and dermal fillers- Allergan trained for muscle relaxant injections.  For the past 9 years Dr McCann has developed and refined her skills and training in cosmetic injectable techniques, first practising on the Sunshine Coast, and now bringing this experience and expertise to the Whitsundays.
Trained in Laser operation and treatments, Dr McCann has personally trained under leading dermatologists from the United States gaining an expert knowledge in the use of the Laser devices from Syneron Candela that the clinic has invested in and bought to the Whitsundays.
Dr McCann enjoys the artistic aspects of cosmetic medicine, having excelled in art and enjoys the combination of art and science in this area of medicine.
Dr Eleanor Carey – BMedSci, MBBS (hons), FRACGP
Member Royal Australian College of General practitioners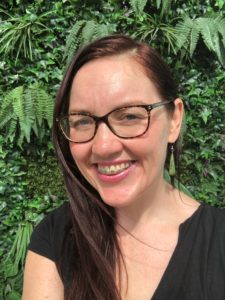 Dr Carey is a General practitioner, with a special interest in management and improvement of skin health.
She is Allergan trained in cosmetic injectables such as anti wrinkle injections and is a registered provider of laser treatments.
She is able to recommend a customised skincare and treatment regime to address your particular concerns. Treatments available with Dr Carey at our Practice are Skin Checks, Skin and Product Consultations, Injectable treatments of anti-wrinkle injections, LASER Hair Removal, LASER Pigment Removal, LASER Vascular Lesion Removal, Sublative Skin Rejuvenation, Sublime Facial Contouring.
Jo Parker – Skin Therapist
Advanced Diploma in Beauty Therapy
Paramedical/Cosmetic Tattoo Artist
Laser Safety Officer/Operator Certified
Certified Ultraceuticals Skin Expert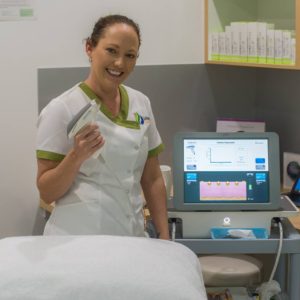 Jo has an Advanced Diploma in Beauty Therapy and has been a Beauty Therapist for over 17 years, always keeping up to date with the latest treatments and technologies within the Industry.
Jo has a passion for Skin and Skin Care Routines and loves achieving amazing results for her clients skin problems and concerns. She assists our clients to maintain optimum skin health with the prescription of a customised cosmeceutical skin care routine analysed especially for your skin.
In clinic Jo performs Skin Analysis, Body Contouring and Cellulite treatment, Sublative Skin Rejuvenation, Sublime facial skin contouring, LASER Hair Removal, Microdermabrasion and Chemical Peels while recommending Ultraceuticals and Ultra MD.
Samantha Henzell – Business Manager
Our Business Manager Sam comes to us with extensive experience and training in paramedical assisting including dental assisting, Business Management experience and Sam is the friendly face and experienced voice on our front desk most days.
Jade Kielty – Skin Therapist
Advanced Diploma in Beauty Therapy
Laser Safety Officer/Operator Certified

Jade has an Advanced Diploma in Beauty Therapy and has been a Beauty Therapist for 6 Years. She previously was on the Sunshine Coast where she was a Laser Technician and Dermal Therapist working for a Plastic Surgeon in Maroochydore. Jade is passionate about skin health. Working closely with Acne, Sun damage and aging, she strives to get results for her clients. Currently holding certificates for Hair removal, Superficial Capillary Reduction, Skin Rejuvenation (including superficial pigmentation adjustment) as well as great depth of knowledge in medical and cosmeceuitical products. In Clinic Jade performs Skin analysis, Body Contouring and Cellulite treatment, Dermaplaning, Microdermabrasion, Hydrobrasion, Laser Pigment Removal, Laser Vein Removal, LASER Hair Removal and Chemical Peels while recommending Ultraceuticals and Ultra MD products