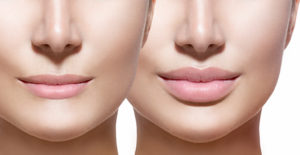 Dermal Fillers
What are DERMAL FILLERS?
Performed by Dr Melissa McCann and Dr Eleanor Carey, Hyaluronic acid is injected into the skin to fill facial wrinkles, hollows and restore volume to areas such as the cheeks and lips. Hyaluronic acid is a natural substance (a sugar complex) that stabilises the skin structure, attracts and binds water, and contributes to the elastic properties of the skin that allow it to remain tight. Over time Hyaluronic acid gel is gradually and naturally degraded in the human body.
"The practice of medicine is not an exact science and no guarantees can be or have been made concerning the expected results" Allergan
Click below to see our treatments being performed in house:
Please note needles are in use throughout the video
Injectable Appointment Policies*
As of 1st July 2019 the following will apply to our injectable appointments:
– there will be a minimum charge of $135 for all injectable appointments (anti-wrinkle/dermal filler/fat dissolver) with Dr Mel and Dr El.
– No-show appointments may incur a fee which will be required to be paid before further appointments can be scheduled.
– Management reserves the right to refuse appointments or treatment to clients who may not align with clinic values.
Any surgical or invasive procedure carries risks. Before proceeding, you should seek a second opinion from an appropriately qualified health practitioner.